Only Up Game Online
"Only Up!" Get ready to be swept away by a gaming experience like no other. Its addictive charm is impossible to ignore.
About Only Up Game Online
Only Up!, The premise is straightforward yet deceptively challenging: you assume the role of Jackie, an indomitable boy yearning to escape his humble beginnings. His quest? Ascend to the heavens above, navigating obstacles like a colossal magical beanstalk. Expect a delightful blend of fairy-tale elements, role-playing, challenges, and strategic maneuvers that will plunge you into an unforgettable adventure.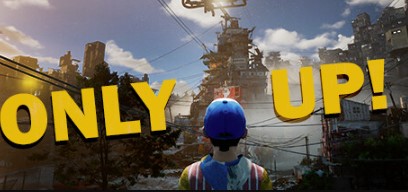 How to play Only Up
As of the latest update in June 2023, "Only Up!" offers optimized controls for both keyboard and mouse users.
Controller Instructions:
Move: W A S D
Turn around: Mouse.
Jump: Space
Run: Shift
Teleport: BILLION
Setting: ESC
Origin of Only Up Game
In the ever-evolving landscape of gaming, "Only Up!" has emerged as a standout sensation. This game belongs to the enchanting 3D platformer genre, fused with powerful parkour movements that defy gravity. SCKR Games catapulted it onto the Steam platform on May 24, 2023, a launch that rippled through the global gaming community.